With smartphones becoming everyone's must have technological device, it's no wonder that there are so many apps around to make life easier. Thanks to some innovative minds, there have been a huge number of apps designed to address all kinds of driving issues, from fuel economy and route tracking to navigation and point of interest information. With so much out there, it can be hard to decide what will work best for you, so here's a list of 5 top apps to enhance your driving experience.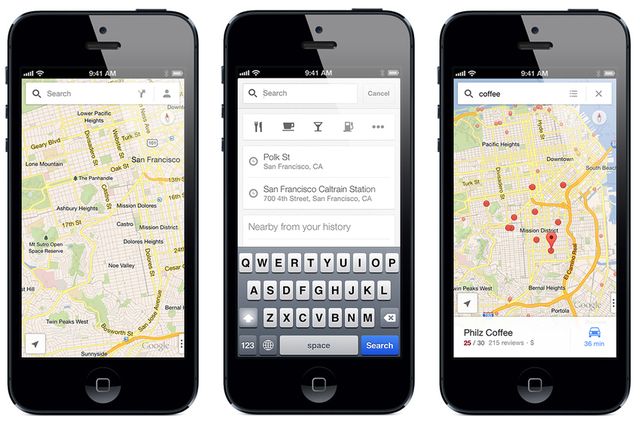 Trapster
If you're sick of getting stuck in traffic, Trapster is the app for you. It stays up to date on the road conditions, giving you an accurate report on any accidents, congestion, speed cameras and even red light cameras along your chosen route. It also displays your speed compared to the posted speed limit, allowing you to avoid any unexpected fines. With live traffic updates sent to your phone constantly, you can make sure you get to your destination on time, every time. 
Gas Cubby
This is an ingenious all-in-one app that allows you to keep track of the maintenance and running costs for your vehicle. With a simple interface, easy set up and the facility to log several vehicles, Gas Cubby keeps a record of your fuel usage and any costs associated with repairs and maintenance. The data and graphs provide a great visual representation of daily costs, and it will also track the distances travelled and give you service reminder prompts when work is due.
BMW Ultimate Drive
This app is perfect for when you know you want to go for a drive, but aren't sure where to start. The good news is, you don't have to be a BMW owner to use it! The app is updated with a range of fantastic driving roads all added and reviewed by fellow users. Find the perfect winding mountain road or scenic hinterland drive with the BMW Ultimate Drive app.
Fill My Tank
When you want to find the cheapest place to fill up on fuel, simply open the Fill My Tank app and put in your desired fuel type and ideal range. It will then compare over 4000 petrol stations across Australia to find you the options that are the cheapest and closest to your current location. Never get stuck paying exorbitant fuel prices ever again with this handy app.
NavFree
Navigation is usually one of the first apps that drivers look to install on their smart devices. There are a range of different releases, however NavFree is one of the best. As a 'crowd powered' app, the information continues to grow as more and more users add points of interest and improve upon the best routes and directions. Fitted with all the features of normal navigation apps, NavFree also has the advantage of storing the maps directly onto your chosen device, conveniently eliminating the need for a constant data connection while in use.
These simple yet effective apps are all engineered to enhance your driving experience in a range of innovative ways. Whether you want to find the cheapest fuel, scope out traffic issues, navigate to your destination or simply find the best roads for a fun drive on the weekend, there's an app for every purpose. Starting off with these top 5 apps will give you an idea on what is available, and just how much a simple program can do to improve your driving experience. If you're looking for more than just an app to seriously improve your driving enjoyment, why not check out the great range of cars Suzuki has to offer. No app is quite as exhilarating as that new car feeling!
About the Author
Mick is a self-confessed tech geek and car enthusiast. He loves blogging about a range of topics including cars, tech and video games.