The Super Mario Bros. has become a legendary game played on different platforms such as Nintendo Entertainment System, Game & Watch, Game Boy, Super Nintendo Entertainment System, Nintendo 64, Game Boy Color, Game Boy Advance, Nintendo GameCube, Nintendo DS, Wii, Nintendo 3DS, Wii U and even online, as recently you can play it right on your browser for free, simply type fullscreenmario.com on your address bar and there you go, you can play and have fun.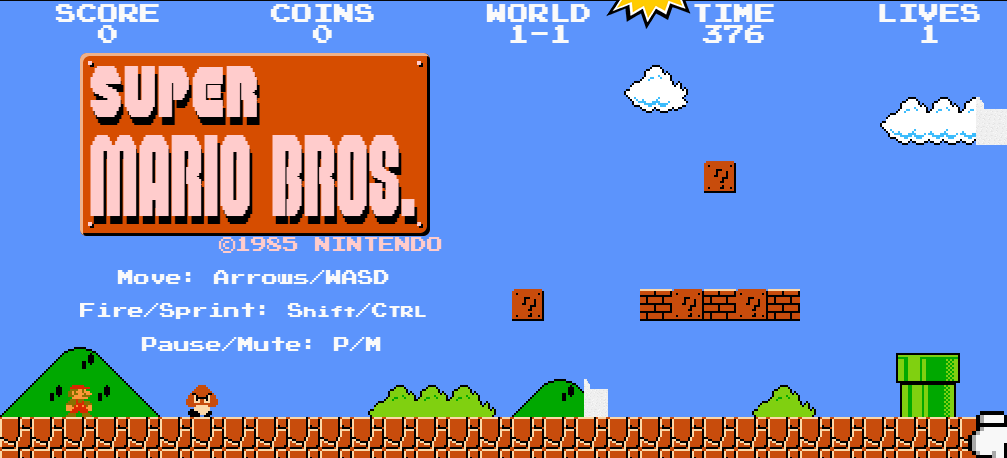 This 2D platform game was first released in September,1985, developed and published by Nintendo. Its creators were Shigeru Miyamoto and Takashi Tezuka. Throughout the years more advanced series and sequels of the game has been created and amazingly the games in the Super Mario series have had consistently strong sales with Super Mario World as the best-selling game for the Super Nintendo Entertainment System console, selling about 20 million copies. The latest release was last August 27, 2013 which is the New Super Luigi U. 
Mario has been recognized for his jumping abilities and this ability evolved throughout the series. Different jumping styles were introduced and featured in different game series and sub-series such as supercharged jumps, spin jump, triple jump, wall kick, backflip, and long jump, thus, making the game more exciting and fun to play with.
The objective of the play is for Mario and Luigi to rescue Princess Toadstool who is later on called Princess Peach from Bowser. The player must need to advance through levels by beating and overcoming enemies, solving puzzles and collecting items without dying.  The use of power-up is integral to the series because as the game progresses more areas become accessible.
The original music and sound effects of the Super Mario Bros have become iconic and has been incorporated into its modern games. The original theme was composed by Koji Kondo. The theme has become very popular around the world and even set as ringing tone by the game fanatics.