If you have seen old muscle cars for sale and dreaming of owning your own, you may be thinking about the maintenance. The truth is, those knowledgeable with automobiles usually like to do the work on their own, but there is a lot to be said about partnering with a professional for goods, services and maintenance. Here are some tips for keeping a muscle car in top-notch condition:
Store Your Car Safely
One of the main tips to maintaining a muscle car is to ensure it is stored correctly. You don't want to spend the time and money on a muscle car, and allow it to sit in the driveway with no protection, right? These cars should be stored in a garage, shed or under a carport. If exposed to the outside elements, they should also be covered to ensure they and not negatively affected by debris, such as branches that may fly past in a storm.
Perform Routine Maintenance With High-Quality Parts
Another way to ensure you keep a muscle car in the best condition possible is to make sure you are performing routine maintenance on the car. Even if the car is not driven a lot, it is still important to keep up with scheduled maintenance. This includes services such as oil changes, as oil that sits there without moving through the engine can easily turn into sludge. In addition to keeping up on maintenance, it is also important to use high-quality parts. Though these parts may cost a bit more than value brands, you always get what you pay for.
Keep Up On Industry News
There are a number of industry magazines and organizations that focus on muscle cars, and it is important that owners of muscle cars keep up on this news. There are always new products and services that come out all of the time, so it is important that people who own these cars have connections with these entities. These entities are a great resource for those who are new to the world of muscle cars, too.
Make Sure Your Car Complies With the Law
Finally, it is also important that you ensure your car complies with the laws in your state. This includes registration and insurance laws. Some people who don't often drive their muscle cars may feel as if they can skimp on these things. However, any time a car of any kind goes out on the road, legally it must be registered and insured in all 50 states.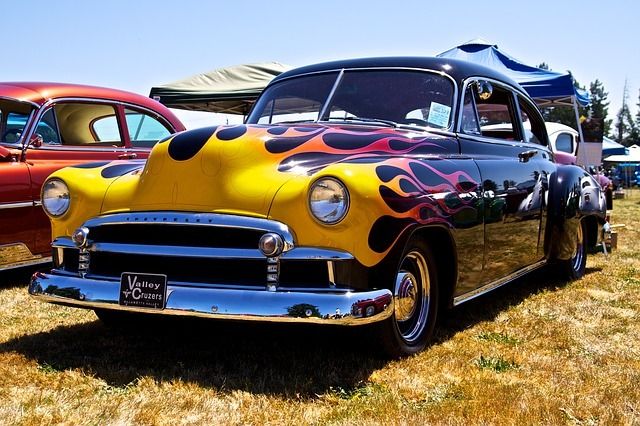 Images via Pixabay.com