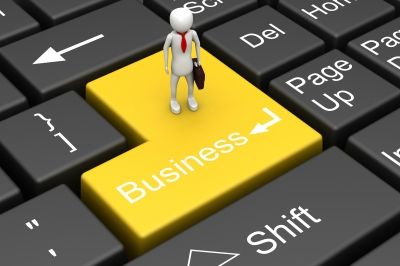 Small or large scale businesses nowadays take advantage of modern technology to bring forth forecasted sales and revenues of the company.
With the emergence of different business software to ease up organizing files, inventories, accounting, planning and forecasting, running a business is much easier with less manpower to supervise. The rise of the virtual office came in handy for people who are always on the go. Tending to important matters and attending office meetings do not pose a problem these days. 
Product presentations come in different forms. Utilizing radio and tv ads, the use of tarpaulins, billboards, brochures, leaflets and other printed media are still applicable and effective yet an additional corporate website to serve as an online store and the use of social media networks to advertise products in the internet will yield more productivity.
Customer satisfaction is very important for a business to succeed. Handling customer service will not be confined to telephone calls, for online chat service and emails can cater to answer queries from customers.
Moreover, taking orders can be consolidated by simply adding an online order form where there are available options for payment for the clients to choose where shipping delivery is also included.
Photo credits:  freedigitalphotos.net