Tablets are an essential gadget for everyone these days. For students it assists in learning better, for business people it comes in handy to manage all their communications and be abreast with the latest news and business updates. It also helps them serve a lot of other purposes based on the kind of apps they use on their device. Whilst, the tablet computers are very useful, until a couple of years ago not all people could afford to buy them because of the heavy price tag.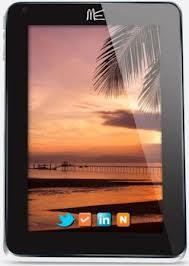 Today, however, the scenario has changed drastically. With the growing competition amongst the leading global tech giants, the companies are offering their own line of affordable tablets. One of the leading companies that have championed the affordable market segment with its high-tech products is HCL. The HCL tablets are of top notch quality in terms of use of the latest technology, best hardware specifications and advanced software features. Also, if you compare the HCL tab prices with other tablets available in the market, the prices are much low although the features are more or less remain the same.
So if you are looking to buy a good tablet with awesome features but don't wish to spend more than 10K, some of the best budget tablets you can consider buying are:
HCL ME Champ
True to its name, this tablet is a champion of a device. Loaded with 1 GHz Cortex Processor, 1 GB RAM and Mali 400 Graphics Card, the tablet not only gives you a seamless multi-tasking experience but also provides you an impeccable graphic experience. The 7 inch tablet comes with a brilliant 800×480 pixels resolution that makes browsing internet, watching videos and playing great fun. The powerful 3100mAh battery ensures that your tablet runs all day long with mixed usage. The 2 MP primary camera provides decent picture quality and the 0.3 MP front camera comes in handy for video calling. All these and many more features are available for just Rs. 7,999 which is a delightful bargain.
HCL ME Connect V3
Priced at just Rs. 8200 this amazing tablet packs in a powerful performance and gives the users a delightful experience. In terms of the hardware specifications, the devices comes loaded with 1.2 GHz Cortex A9 Dual Core and 1 GB DDR3 RAM. There is also a 2D/3D onboard GPU that runs even the most advanced graphics with supreme ease. So if you are gaming lover, you would surely love playing your favourite game on this device. The tablet is sadly only supports 2G connectivity but it also gives you full functions of a smart phone including voice calling, SMS and integrated voice receiver.
HCL ME U2
If you are looking for a table for basic home use to help your child learn, U2 would be your perfect choice. This 7 inch tablet has an amazing screen that is quite comfortable for reading, watching videos and even playing games. Besides, the 800×480 pixels resolution provides a brilliant video output that enhances the tablet using experience. Under the hood lies the 1GB DDR3 RAM and 1 GHz ARM Cortex Process and 4GB internal memory capacity, which can be further expanded up to 32 GB with a microSD card.
Image credits: www.compareraja.in