Business recovery services, like insurance, are not the most popular things to add to a budget. Many business owners eventually avoid finding and paying for business recovery, simply because they don't' want to invest in something that they might not need. Unfortunately, some 2% of businesses with disaster recovery insurance claimed to have needed it more than 5 times since getting it, and 14% claimed to have used it at least once in the last five years, in addition, some three quarters of companies asked had experienced at least one disaster that caused data loss. While five years is a long time, business owners can definitely consider the statistics as a major reason to get insurance. If those aren't enough to convince you, you can make your decision by taking a look at the following information and applying it to your business.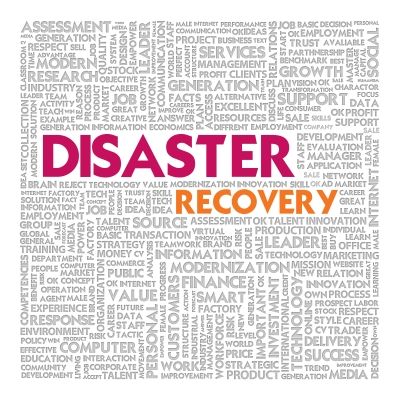 Assessing
 Risks
One of the first steps to deciding whether or not you need Disaster Recovery is to assess your risks. One mistake that many business owners make is considering 'disaster' as a natural disaster. Unfortunately while flooding, storms, and hurricanes are very real dangers to most of us, we also have to worry about other issues such as power failure, human error, computer viruses, and IT failure. The latter are much more common than the former, but equally as disastrous to your business. Assess the likelihood of one of these issues happening and use that as a basis on whether or not you need backup, and how much you can afford to backup.  
Management
 Continuity
Management continuity is another thing that very few people think about when assessing whether or not they need disaster recovery. Continuity of business allows you to stay open, keep making money, and most importantly, be there for your customers. While you might not think about it, being offline, or unable to access your data can have a huge impact on your customers, especially if you provide online services or keep customer data on your server. 
Cost of Downtime
If you can calculate how much it would cost you per hour of downtime then you could very easily calculate how much disaster recovery is worth. Factors to consider include revenue loss, impact to cash flow, productivity loss, any penalties or late fees, any fines or reporting penalties (such as if your servers go down at the end of a fiscal month), impact to long term relationships with customers and the impact to your business reputation. While a small business may only loose a small amount per hour, a larger business can lose much more. When compared to the cost of downtime, the price of disaster recovery can actually be a much more attractive alternative. 
Do Competitors have Recovery Resources? 
Most businesses tend to be very competitive, which is why you should consider whether or not your competitors have resources to stay up and running in case of an emergency. If so, then you probably can't afford not to. By offering the same, or more, advantages than your competitors, you stay on top and keep making money. If you're experiencing downtime while they are still up and running then you are definitely missing out. 
BIA
Last but not least, you should conduct a BIA (Business Impact Analyses) to determine how and when disasters and accidents can or will affect your business. While many businesses only get insurance or recovery management after something happens, you can take the time now to determine how much money you would have to invest to save your data, and your profits. For example, a business impact analysis will tell you very clearly how much recovery costs, how much you can afford to spend on it, and even how long it can take. You can also take the time to consider which parts of your business you have to backup (such as financial accounting and reporting), essential business services, business sensitivity (time frame for restoring services), and even the amount of data that you can afford to lose in case something goes wrong. 
Disaster recovery services are a must-have for the larger, IT driven business. Without data, you cannot make money, cannot serve customers, and sometimes cannot even sell products or services. While you might not actually require recovery services, you can use the tips and information listed here to make the decision. Remember that cost analysis, loss analysis, and the value of the information at stake should be your most important considerations.
Dennis Holmes graduated with a degree in IT and has been specializing in disaster recovery services ever since. Today he lives in Boston where he takes long walks with his Labrador in his free time. 
Photo credits:  basketman – freedigitalphotos.net