Using a combination of new and old technology can make your business run smoothly, save on labor costs, improve record keeping for taxes, and boost your profits. Businesses differ in several ways; yet there are technologies that work well for most businesses. Our guide can help you improve your business right away.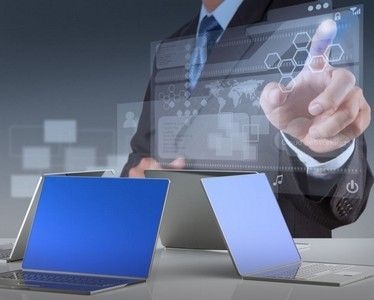 Telephones
Customers need multiple ways to contact your business. The telephone is still an important technology your business needs to use. The ideal phone system should be one that has reliable voicemail features and that can be expanded as the business grows. A combination of landlines, PBX systems, voice over IP, and mobile phones can serve businesses well.
Computers and Tablets
Many businesses use a combination of computers, tablets, and smart phones to get things done. Some businesses choose to use a traditional computer and network in the office while providing tablets or laptops for employees who work in the field. Some small businesses work well with a single computer for all business functions.
Cash Registers and Credit Card Processing Machines
Income is the life blood of a business. Some businesses need a cash register, while others may only need a simple credit card processing machine. This is an area where features matter. Using a cash register or credit card processing machine that can also transfer data to your accounting and inventory management systems will save you time and money. When you choose the right payment system for your business, remember that you'll also need supplies like credit card receipt paper. It's important to have everything stocked and working properly to keep customers happy.
Cross-cut Shredders
Most businesses need to dispose of sensitive documents from time to time. A cross-cut shredder cuts paper vertically and horizontally, making it difficult for someone to reassemble the document in the future. This is important to protect not only confidential information about your business, but also your customers.
Filing Systems
All businesses need an effective filing system to handle paper and electronic files. Some businesses work best with filing cabinets for paperwork, while others prefer hanging files for each month of the year or each major project. Ideally, a company's computer file system should use the same scheme for arranging folders and documents so employees can access information quickly.
Digital Cameras
A picture is often worth a thousand words. Posting photos on your company's website, Facebook page, and in the customer newsletter can engage customers while attracting new clients. Customers enjoy seeing people in your business having fun and creating new things. Photos of people doing things are usually more interesting than stylized portraits of staff taken by a professional photographer.
Technology can help your business succeed. Take a step back, consider where things are falling short right now, and put some of these technologies to use today.