Driving can be such a hassle. Before you start a journey, make sure that your smartphone has an app that can help you save time, money or frustration. These apps give you the freedom to enjoy your road trips and make your destination with plenty of time to spare.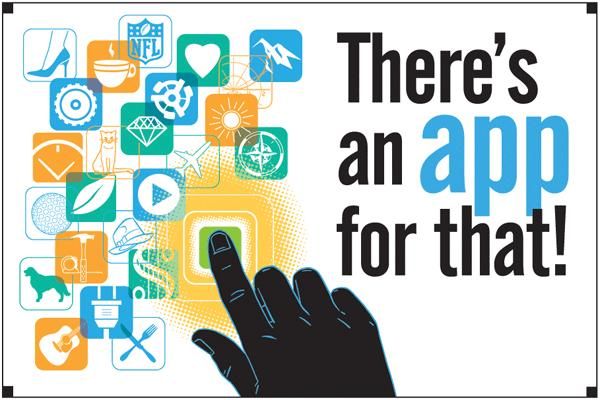 Google Maps
Whether you're an iPhone owner or prefer Android, Google Maps is the must-have app for getting from point A to point B. You can get directions for walking and public transportation as well as driving save your searches and routes and listen to turn-by-turn directions from your mobile. Once you get to your destination, you're able to search for nearby businesses and even see ratings from other users. Google Maps includes street views, 3D maps and indoor maps where available.
ParkMe
After you've finished you're journey, you'll need someplace to park. Parking can be cumbersome and expensive in the city, which is why ParkMe is the next app on this list. This app is available on your iPhone, and you can use it to look up open parking lots and rates. Enter the date and time during which you'll need to park your car. If you plan to stay for the long term, ParkMe includes daily and monthly rate options, too.
Texting While Driving
You know that texting while driving is unsafe, but it's so hard to take your eyes from you phone at some times. Texting While Driving is an app available from Google Play for your Android phone. The app rewards you with coupon and perks from your favourite restaurants, coffee shops and other local businesses for your good driving behaviour. Once you install the app, you start your driving course by setting a driving interval. The app then turns off notifications when you get a new SMS. Texting While Driving saves scannable coupons until you redeem them.
SpeedCam Detector Australia
No driver likes to get caught in a speed trap or pay costly tickets. That's why SpeedCam Detector Australia for Android phones is so convenient. The app sounds an alarm whenever you approach a speed cam, and the database updates once per week. One nice thing about this app is that you can return to the home screen; you don't have to keep it open at all times. SpeedCam Detector Australia works in any country and also shows your current driving speed.
Waze
Waze takes on GPS with the help of the community. This "social GPS" app has over 40 million users, and it's growing. Install Waze on your mobile to get real-time traffic updates and routing to help you get where you're going in the most efficient way. The app gets updates from users who drive with the app open. Plus, you can find your friends who also use Waze. This app includes voice directions. Waze is smart enough to learn your preferred routes and the destinations you frequent.
Author Bio
John owns a small business which offers driving lessons in Brisbane. As he spends a lot of his time on the road he uses all of the above apps and wanted to share them with others.