Internet safety for kids is truly important and there are now applications that make parents feel more at ease with their kids having technology. When it comes to modern technology, parents today have it easier when it comes to teaching their kids how to read and write, thanks to modern technology. Today, teaching kids to read and write is literally as easy as A, B, and C and even as 1, 2 and 3 because of the dozens of applications and programs available to download online. Take for example the app known as LetterSchool Lite.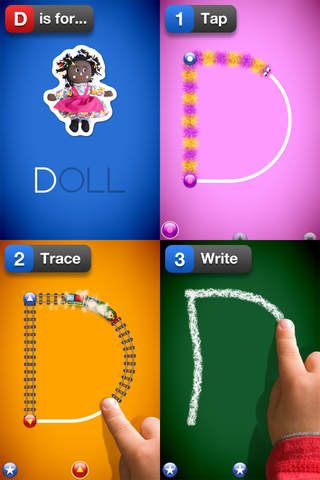 LetterSchool is a play-to-learn application that helps kids to recognize letters and numbers and teach them how to write each one properly and clearly through a series of fun games. Kids literally play to learn. Kids are known to retain information more efficiently if they learn things while they are having fun and this is just what this application promises.
LetterSchool Lite is available for download, free at the iTunes Store, this lite or free version pretty much features everything the full version has to offer, but with only a few levels to play, purchasing the full version is required to get access to exclusive content.
If you have children 3 to 7 years old, then this app is truly something you should have on your iPod, iPhone or iPad and show your children how much fun learning can be.
Photo credits: itunes.apple.com/us/app/letterschool-lite/id481067676?mt=8″