For a typical Microsoft Windows user, shutting down a computer is very simple for you can always find the shut down option once you open the start menu. It's just a few clicks away, as shut down option can be found once you open the start menu. However, in Windows 8, the new version of  Microsoft Windows operating system a bit of changes has been made, you will not see the shutdown button on the start menu or better known now as the metro view.
If you are a new Windows 8 user and wondering how to turn off your computer the easy way, just follow the simple steps below.
Step 1: Open the charm bar by pressing the Windows button/logo +c

Step 2: Go to settings, then click on power
Step 3: Click on shut down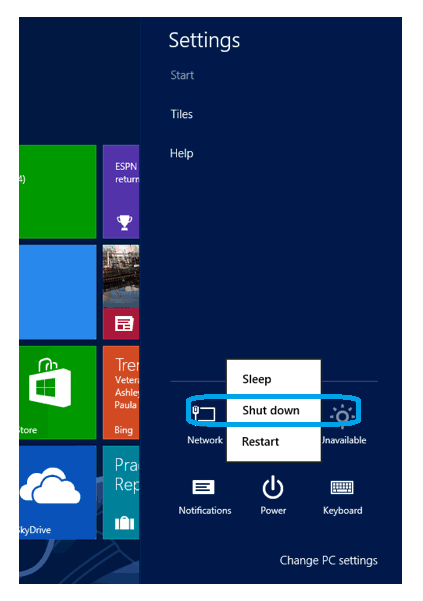 There you go, your computer is now shutting down, but wait, make sure to save  your work before doing so.
Shutting down Windows 8 as simple as 1,2,3.  Cheers!