Are you having a hard time memorizing your long Google+ ID? Therefore, most often than not you need to log in to your profile from time to time to counter check. Well, the good news is you can now obtain a custom URL for your Google+ account. Just as long as your account is in good standing and you meet the criteria, you will be eligible to get your custom Google+ URL. Directing people to your profile will now be easier.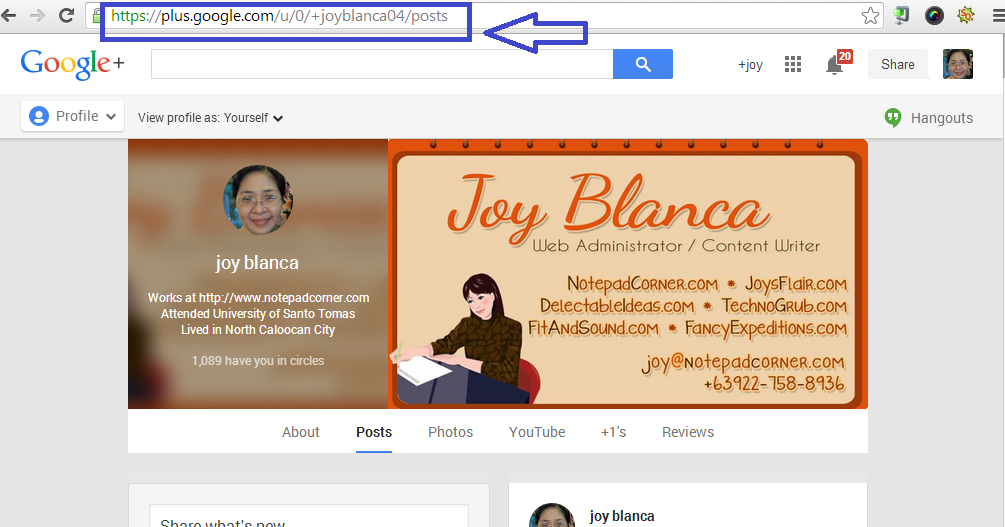 Eligibility requirements for getting a custom URL are as follows:
You must have at least ten or more followers
Your profile must  have a profile photo
Your account must be 30 days old or more
You must be a verified local business to acquire a custom Local Google+ pages
For Non-local Google+ pages, profile must be linked to a website.
Once you meet the above requirements, you will see a "Get" link notification at the top of your profile. Google pre-assigns a custom URL to Google+ profile or page. To make it unique, you can add a few numbers or letters. 
Here's how to get a custom Google+ URL
Click the "Get" link notification found on your profile or from the "About' tab on your profile.
You will see an approved pre-assigned URL for you. If in case you see two options, select the most appropriate for you.  Also, you may be asked to add a few letters or numbers to create a unique URL.
Tick the box to agree to the Terms of Service then click "Change URL".
A pop up box will ask you to verify your account via your mobile phone number. Enter your mobile number, submit then wait for the code to be sent to your phone.
Enter the code in the verification box then click verify, and that's it.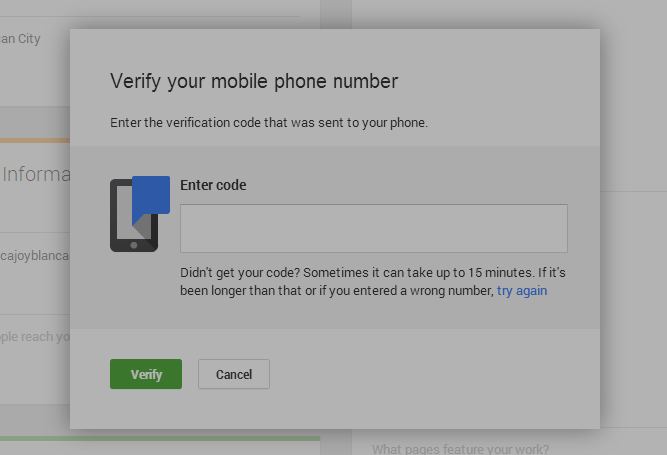 Remember that once your custom URL has been approved, you can't request to change it, so double check and make sure it is precisely the way you want it before you click on "Confirm" button. You can only change the capitalization and diacritics of the URL but not the URL itself.